Fangirls are scary, scary humans. We all know this.
It's a horrifying thought, I know, but have you ever stopped to consider that
you
might be a fangirl? It's important that you make sure. In this post, I will be identifying the symptoms of this mania to help you decide whether or not you have this problem.
So, without further ado:
1. You use the phrases "

I ship it"

, "The feels!", and "I can't even!" in your everyday conversations.
2. You have a Pinterest board and/or a Tumblr blog dedicated to one of your fandoms.
3. You squeal or flail when your OTP does something cute.
4. You know what an OTP is.
5. You've had actual fights over which Avenger is the best.
6. You know that using all-caps is PERFECTLY ACCEPTABLE.
7. You feel inexpressible pain when your favorite web-series ends.
8. You exaggerate. Big time.
9. You have so many crushes on fictional boys that you can't even count them all anymore.
10. You own fandom merch.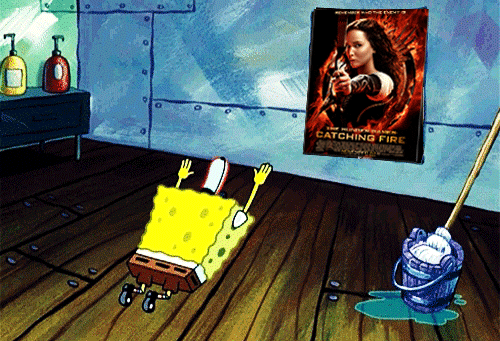 11. You know what fanfiction is, and you either write it, read it, or run away from it as fast as you can.
12. You have a hard time keeping calm when a favorite author retweets or favorites your tweet.
13. Your favorite people don't even know you exist.
14. You literally scream when a book ends in a cliffhanger.
15. You get angry when other fangirls ship the wrong ship.
16. Your greatest fear is series finales.
17. You have so many feels. So. Many.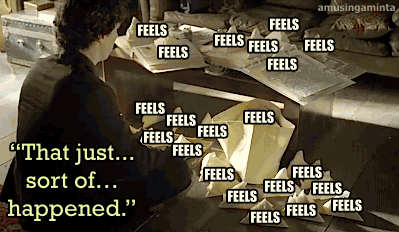 Still unsure of where you stand on the Fangirl Chart? Here's a helpful guide.
If None of these relate to you: Great news! You are not a fangirl! Your life must be so very comfortable...
If 1 - 6 of these relate to you: Hmm, looks like you have a bit of a problem. You are certainly showing some symptoms. Don't worry, it's not too serious - as long as you keep it in check.
If 7 - 12 relate: FANGIRL ALERT. Things are getting out of hand, I'm afraid. The good news is that it's not too late to start working on your problem. Just remember - conceal, don't feel. Don't let them know.
If you relate to 13 - 17 of these: I am sorry. I am so, so sorry.
Later, everybody! I'm off to go marathon a couple of web-series and add a couple more hundred pins to my Doctor Who board!
love,
Hannah