I came across the Epic Reads Tag a little while ago when a bunch of Booktubers (
for example: this one
) posted it on their channels. I wasn't tagged by anyone to do this tag, but it looked so fun that had to go ahead and do it anyway. I'm cool and rebellious like that.
1. If you could invite one author and one of their fictional characters to tea, who would you invite and what would you serve them?
The loveliest thing I can think of is having C. S. Lewis and Lucy Pevensie over for Afternoon Tea. I'd serve scones, a bunch of different cakes, and cucumber sandwiches. We'd have a good old chat about Narnia.


2. What book do you wish the author would write the prequel for?


I've often thought that a prequel to The Hunger Games trilogy would be epic. Not about Katniss or any of the characters we already know, but a story taking place during the early days of the Capitol. Honestly I just want more dystopian from Suzanne Collins :(
3. Which two characters (NOT from the same book) do you think would make a good couple?
Mwahahaha, I like this question! Let's see...Minho (from
The Maze Runner
) and Annabeth (from the Percy Jackson series) would make the absolute sassiest couple in existence. It probably wouldn't work out very well, but the banter would be outrageous.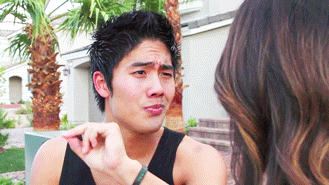 4. If you ran into your favorite author on the subway and only could say one sentence to them, who is it and what would it be?
[Sarah from Inklined gave this same answer. Great minds think alike?]
I'd love to meet Megan Whalen Turner, the author of The Queen's Thief series, and say: "I love your books so much; PLEASE TELL ME WHEN THE NEXT BOOK IS GOING TO BE RELEASED." I'd finally solve the mystery that torments us fans!
5. What book made you a reader and why?
I wasn't much of a reader when I was really young. When I was eleven, I decided to give Louisa May Alcott's books a try, and from then on I haven't stopped reading. Little Women was probably the book that made me a reader.


6. Your bookshelf just caught fire! What is the one book you would save?
Oh my gosh, these kinds of questions give me panic attacks! Uh...maybe my Folio Society edition of The Wind in the Willows? That's the most beautiful book I own, and I love it to pieces.
7. Which dystopian world would you want to live in and why?
Hmm. Well, all dystopian worlds are terrible...otherwise they wouldn't
be
dystopians. I think I might have to go with
The Maze Runner
world. It's a disaster, certainly, but at least I could hang out with Thomas and Friends before I inevitably died.
8. What is your most Epic Read of all time?
I'm in a Lunartic sort of mood because I just recently read
Fairest
, so I'm going to go with The Lunar Chronicles. Marissa Meyer has created an incredibly detailed and complicated futuristic world in this series, filled with cyborgs, plagues, and unbelievably awesome characters. Those books are most certainly epic.
I tag Olivia from
The Cwtch
, Hannah from
Fantasy Gypsy
, and Elizabeth from
Incidents of a Literary Nature
to do this tag if they wish! However, anyone can join in whether or not they've been tagged. That's what I did, and no one has showed up to arrest me. Yet.
love,
Hannah